Position:
Project Manager R&D
Customer:
Hatteland Display AS
Workplace:
Eikeskogvegen 52, 5570 Aksdal
Rogaland
Application deadline:
12/08/2018
Position type:
Full time
Industry:
Elektro, Research / Development
IT, Telecom
Briefly about the customer
Hatteland Display is located in Aksdal, Rogaland (Norway), with sales offices in Germany, France, the United States and dealers in Asia, Australia, Canada and Russia. The company is the leading technology provider of specialized display and computer products, delivering high quality, unique and customized solutions to the international maritime and industrial markets.
The company represents innovation and quality to the system integrators world wide. Effective quality assurance and investment in sophisticated in-house manufacturing methods and facilities enable us to deliver Type Approved and Mil tested products.Our customer oriented approach, technical knowledge and dedication to R&D, make us a trusted and preferred supplier of approved solutions, which are backed up by a strong service network.
Owned by EMBRON Group AS (100%)
For more information see
http://www.hatteland-display.com
Contact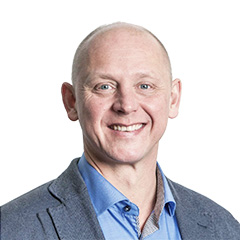 Tore Meinert
General Manager
+47 970 33 360
tm@madsenbrekke.no
Apply for the position
Project Manager R&D
Hatteland Display AS is looking for a Project Manager R&D. The successful applicant will be joining an international team working for an innovative Norwegian manufacturer of professional maritime electronics.
The role will suit a candidate who has a proven track record of project management, leading projects from initiation to closing, with a strong background in product development.
The project manager will lead the engineering team to development project timelines, budgets, and project scopes and maintain them throughout the life of the project. The role will also require close cooperation with product management, sales and procurement.
Job description
Project management by leading cross functional team through a gated process
Frequent contact with engineers to coordinate design phase of projects and review designs for manufacturability and assembly
Establish and update project plans and budgets with actual forecasts
Focus on reducing time to market and reducing project waste
Lead the engineering team to development project timelines, budgets, and project scopes and maintain them throughout the life of the project
Frequent contact with Purchasing to coordinate sourcing of components and exchange critical project cost, design and timing information
Periodically report the status of the project to executive management
Frequent contact with Product Management to coordinate completion of project scope and solicit Sales/Product Management input throughout projects
Frequent contact with Sales to coordinate unit volume forecast and market price expectations
Qualifications
Technical background, minimum Bachelor, with experience in product development.
Minimum 2 to 5 years of experience in a project management, with a strong background in Product Development
Proficient English spoken and written
Communicative Norwegian would be a benefit
Excellence in organizational, time management, communication and interpersonal skills.
Competence in leadership and motivating others, planning work for others, managing conflict, managing and measuring work
Experience working with a variety of departments and collaborative teams
PMP certification or equivalent would be beneficial
Competence with Microsoft Office Suite and Microsoft Project
Personal qualities
Strong leadership and project management capabilities
Strong logical and analytical problem-solving skills
Structured accurate and precise
Result – and solution oriented
Project-oriented and able to handle multiple parallel projects