Position:
Key Account Manager (Germany)
Customer:
Hatteland Display AS
Workplace:
Northern Germany
Application deadline:
ASAP
Position type:
Full time
Industry:
Other industry, It (Hardware)
Briefly about the customer
Hatteland Display is located in Aksdal, Rogaland (Norway), with sales offices in Germany, France, the United States and dealers in Asia, Australia, Canada and Russia. The company is the leading technology provider of specialized display and computer products, delivering high quality, unique and customized solutions to the international maritime and industrial markets. 
The company represents innovation and quality to the system integrators world wide. Effective quality assurance and investment in sophisticated in-house manufacturing methods and facilities enable us to deliver Type Approved and Mil tested products.Our customer oriented approach, technical knowledge and dedication to R&D, make us a trusted and preferred supplier of approved solutions, which are backed up by a strong service network.
Owned by EMBRON Group AS (100%)
For more information see http://www.hatteland-display.com
Contact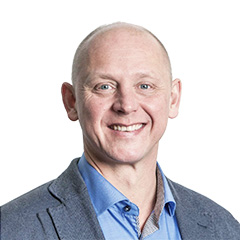 Tore Meinert
General Manager
+47 970 33 360
tm@madsenbrekke.no
Apply for the position
Key Account Manager (Germany)
Hatteland Display, a leading global supplier of Display and Computer solutions to the maritime market, is seeking a Key Account Manager to be located in Northern Germany.
The successful applicant will be joining an international sales team working for an innovative Norwegian manufacturer of professional maritime electronics. The role will suit a candidate who has a proven track record of developing sales and managing key customer accounts within an industrial market, who is able to work on their own initiative large parts of the time but who will also work closely with international colleagues to achieve the desired growth in an important strategic region for the company.
Job description
Work closely with existing customers in the region (Key Accounts mainly in Germany)
Spend time with existing customers to improve customer satisfaction
Understand customer needs and be capable to advise which solutions and products are appropriate
Be a strong brand ambassador
Work closely with organization in Norway to meet customers' requests
Regular travelling in Region is required.
Qualifications
Approx. 5-10 years experience with sales/business development in professional maritime business.
Works with customers to understand their needs and finds solutions to their problems.
Proven ability to track, develop, manage and close sales.
Professional and clear communication skills coupled with the ability to build strong business relationships.
Languages: German and English
Personal qualities
Motivated, self- reliant, ambitious, and looking to join a dynamic team with growth aspirations
Flexible and broadminded with a «can-do» attitude, possessing a disciplined approach to business development